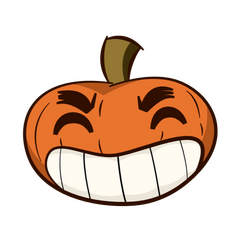 Jackofak's pumpkin garden
Yo, welcome to my carrd page, here you can find all my links, comms info and other stuff.
This project is my main source of income right now, so if you like to support me the best way would be to commission me. Also - here's my SubscribeStar! There you can access my pipeline, WIPs, plans, Digger and Seeder polls, early access, Hi-res, monthly sketch/request tiers, get Endurance reward, etc.
Work
Hi, you may know me mostly for my R34 pic series. Sometimes I do animations. But my ultimate goal is to create worlds, tell stories. So my most desirable medium is a story-driven games, adventures, novels. This is the field I want to make my advances to. Currently I'm in a cold phase of development of two major projects - "Wile and Roady" and "Mojo Fate"(my own take on Sonic AU). Those types of projects aren't something I expect to pull off on my own, so I slowly grinding my way to grow Jackofak into a project what will support my living and allow me to hire additional team members.
Commissions
29$ for two characters sketch; 69$ - same, plus clear lineart, rough colors; 100$ - fully rendered. Animated work is also possible. We can arrange personal price and payment plan in the discussion. No refunds.Payments via SubscribeStar. It's a trusted and proven platform, all you need is an e-mail and a debit card. Plus you will get full subscriber access for a month.SubscribeStar charges you upon subscription and repeat it after 30-day period. So do not change your subscription plan if you do not want to be charged twice. In any case - better consult with me before paying.Time - up to 3 weeks, likely less than 2, depends on load, complexity and corrections.Working process:
1) Send me specified explanation of what you want, reference pics(or links).
2) I'll make a 2-3 rough sketches. Pick one. I'll make desirable adjustments.
3) Refinement of the sketch(+color if ordered). Only minor corrections allowed here.
4) Render. I won't make any pose/lines/base color corrections. Only minor edits.You need to send me owner's permission to use OC that isn't yours.You can use commissioned work whatever you like. Publish it, print, use as a commercial material, use in business endeavors etc. I will reserve my right to publish said work in my galleries and socials but for the extra charge you can make it exclusively yours.I will provide you with whatever files you want, original redactables in OG res.No-list: Minors in general. Toilet stuff, diapers. Vore/gore and adjacent themes. Explicit rape and extreme kinks. Hyper in general: muscles, obesity, inflations. Detailed backgrounds. Politics, flags, activism. All in all - it's simpler to just ask, I won't shame you for whatever itch you have.
Contact
I'm mostly active on Twitter(TwiX), FurAffinity, Newgrounds and InkBunny. But I also have reserve accs on HentaiFoundry, Minds and Bsky. Also you can search Jackofak on E621 (I read comments so you can catch me there too).
Support me and get benefits on my SubscribeStar :)